erm...memandangkn bende ni da semakin serius...as admin....aku ase..perlu untuk diketengahkn..kowg2 patut tahu bnde ni..sbb kite adalah generasi masa hadapan..we being attacking right now...thu x??
erm...so...as admin and sorang beragama ISLAM...aku ase..perlu ntuk gtaw....
___________________________________________________________________________________________________
All seeing Eyes
Mungkin masih ada antara pembaca masih belum mengetahui tentang The All Seeing Eye! Untuk mengetahui lebih mendalam mari kita sama-sama merujuk tentang hadis rasullulah tentang dajal.
Sabda Rasullulah:
Aku memberi amaran kepadamu mengenai dia (Ad-dajal) dan tiada Nabi memberi amaran kepada kaumnya tentang ad-dajal, tetapi aku memberitahu sesuatu yang tiada Nabi sebelumku memberitahu kepada kaumnya, ketahuilah ad-dajal itu bermata satu dan Allah tidak bermata satu.
(Sahih Bukhari)
Dajal adalah makhluk yang ditangguhkan matinya oleh Allah dan telah mengembara ke serata dunia. Sepanjang pengembaraannya dia telah meninggalkan jejak-jejak atau tanda-tanda yang dapat dikenalpasti oleh orang yang mahu dan rajin mengkaji dan meneliti. Pernahkah kita terfikir siapa arikitek terkenal dibelakang pembinaan Piramid, Babylon, Atlantis, Tembok Besar Cina, Stonehenge dan lain-lain binaan misteri keajaiban dunia termasuk Piramid Itza peninggalan kaum mayan yang mundur dan maju dan ghaib secara tiba-tiba?
Kesemua tamadun ini meninggalkan satu mesej penting dari arkiteknya bahawa dia akan kembali pada satu masa nanti.
Puak Maya (Mayan) yang kuno telah didatangi seseorang yang mengajar mereka membina piramid dan ilmu astrologi sehingga mereka dapat mencipta satu kalendar bintang yang hebat dan meramalkan sesuatu yang besar akan berlaku pada 2012.
Dia yang hidup sekian lama sejak beribu tahun, tidak mati. menjelajah dari satu tempat ke satu tempat dengan meninggalkan dibelakangnya misteri-misteri. Rasulullah pernah mengingatkan bahawa tiada permukaan bumi yang tidak disinggahinya kecuali Mekah dan Madinah yang dijaga oleh malaikat.
Siapakah makhluk ini? Saya rasa anda semua sudah dapat meneka persoalan ini. Mari sama-sama kita menjejaki jejak-jejak yang ditinggalkan oleh makhluk genius ini.
Satu Dolar US
freemason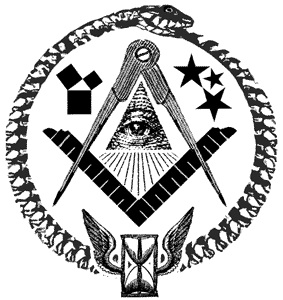 Illuminati
Di gereja-gereja
Filem
Logo
kita sedar x semua ni???